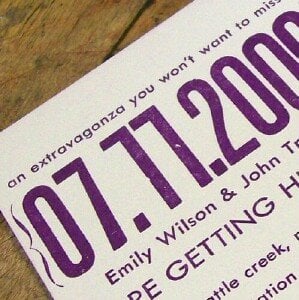 $

12.00
Letterpress is about touch. The kiss of type and ink to paper can be read with your fingertips like veins in a leaf, or the skin of a clementine.
Feel the difference! The May Day Studio sampler pack includes ten different letterpress printed projects: a smattering of wedding invitations, business cards, personal stationery, envelopes, and ephemera. You'll see how letterpress works on a variety of paper stocks, with different inks and printing materials.
The purchase price of a sampler pack will be a $10 credit towards your order, should you choose us!